Interview with Pieter Evenhuis
Pieter got his first sprayer equipped with LeapBox in the autumn of 2020. He has a clear vision on the future of agriculture "we need to continuously develop in order to move forward". He runs his farm like a professional business, there's no space to be slacking around. He is open, yet critical to new technology and solutions. Why did he choose for BBLeap's LeapBox? Learn more about his motivation and experience on this page.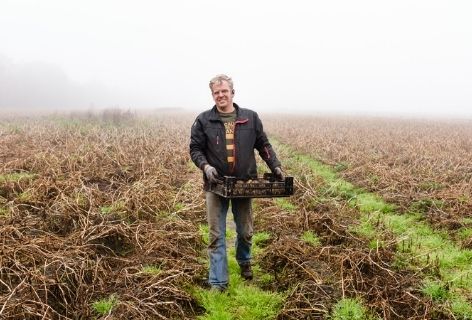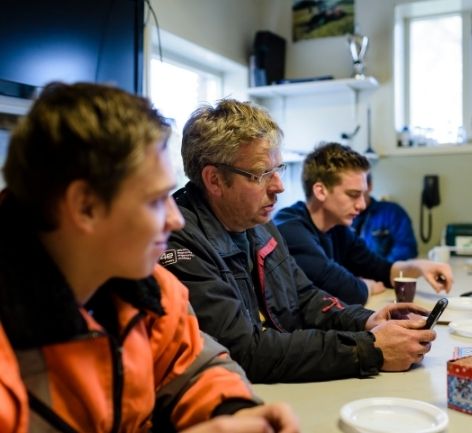 Farm Facts Evenhuis
LeapBox installed: Autumn, 2020
Farms: 720+ Ha
Sprayer: Self-propelled
Brand: Agrifac, Endurance
Boom: 45 meters / 37,5cm nozzle spacing
Crops: Potatoes (fries), sugarbeets, onions, cereals
Soil: Sand
Location: Giethoorn, the Netherlands
Lacking the right tool
While technology has developed majorly, we all reckon the weakness of the machinery we use. The troublesome areas of your field simply require higher levels of protection. Simultaneously you know you are really bothering the majority of your crop if they get sprayed the same. At the end of the season, you can tell if a crop was challenged by just looking at it. It's bothersome, but you can't act because you lack the right tool. That tool, the ability to solve those issues is what I expect from LeapBox.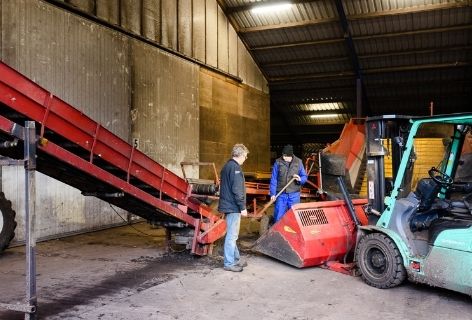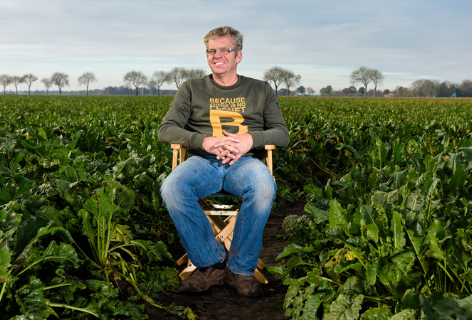 Excellence in the basics
One of the reasons I choose for LeapBox is that even without any precision farming or variable spraying activities your spray quality improves heavily. It actually does what a sprayer should be doing. The fact that you no longer overdose when taking off at the field or cornering is a great improvement. We all used to accept it because there were no better tools available. Now as they are available, I believe we should use them.
Stop stressing my crops
While we want to spray our crops to protect them and secure our harvest, we also know spraying is a major stressor to plants. With current techniques I know I'm overdosing and stressing the crops. Perfect spray quality combined with variable spraying based on task maps should reduce the stress levels of my crops significantly. Reducing overdosing should result in more resilient and healthy plants. That's good for my crop, nature and the soil, my business, and the consumer. In the end, I expect to be able to grow a more uniform crop.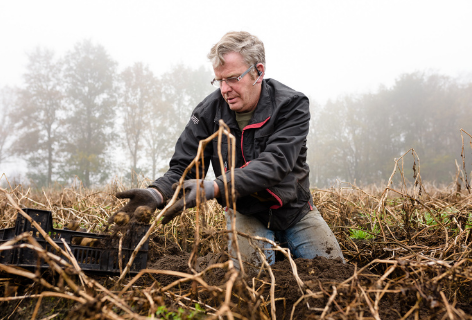 The people behind BBLeap
The people behind BBLeap have a long agricultural track record. My experience with them is that they do as they say. They are very knowledgeable about their technology and very involved with their customers. I know that if any problem would occur, they are just as determined as I am to solve it and they take care of it. This makes them very reliable to work it and I actually enjoy it.
Onions are one of the crops we grow. It is a very sensitive crop. The soil organic matter varies per field we grow on and it varies within the fields as well. I have soil with 12% organic matter content and weeds will grow easily and quickly. Other areas will have humus levels of 1% and grow very few weeds. Onions are sensitive to spraying when growing on soil with very low humus levels.
Right now I spray with a 45m boom width all plants the same dose. The onions growing on soil with low humus levels are suffering by being sprayed upon, while the onions growing on soil with higher humus levels need to be kept clean from weeds. Farming On Plant Level should enable me to grow a more uniform crop.
Configure your LeapBox now
A retrofit is possible to just about any brand and kind of sprayer. Learn more about
the possibilities of Farming On Plant Level with your sprayer.
Continue here
Explore more stories.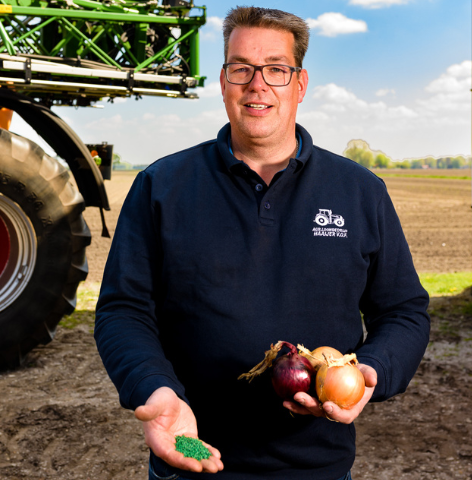 Customer Experience
Réné Haaijer: "Always the right pressure, that makes spraying so much easier and better. Anyone can work with this system."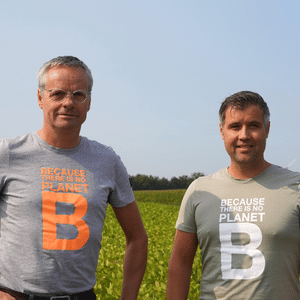 Interview: founding BBLEAP
Peter, Martijn and Hendrikus founded BBLEAP. Why and how? Read the interview here.