Fruitteelt online, published June 2023

each tree the same dose?

BBLEAP  ANTICIPATes to THE NEEDS OF each INDIVIDUAL TREE.
Variation within the orchard, is each tree the same? BBLeap's precision spraying technology gives growers the technique to vary at tree level and even within a tree.
Every orchard has its strong rows and weak corners. Young trees vary from older trees. Isn't it weird that we can't respond to that yet?
AUTHOR original article: Andrea Disco, editor at Fruitteelt online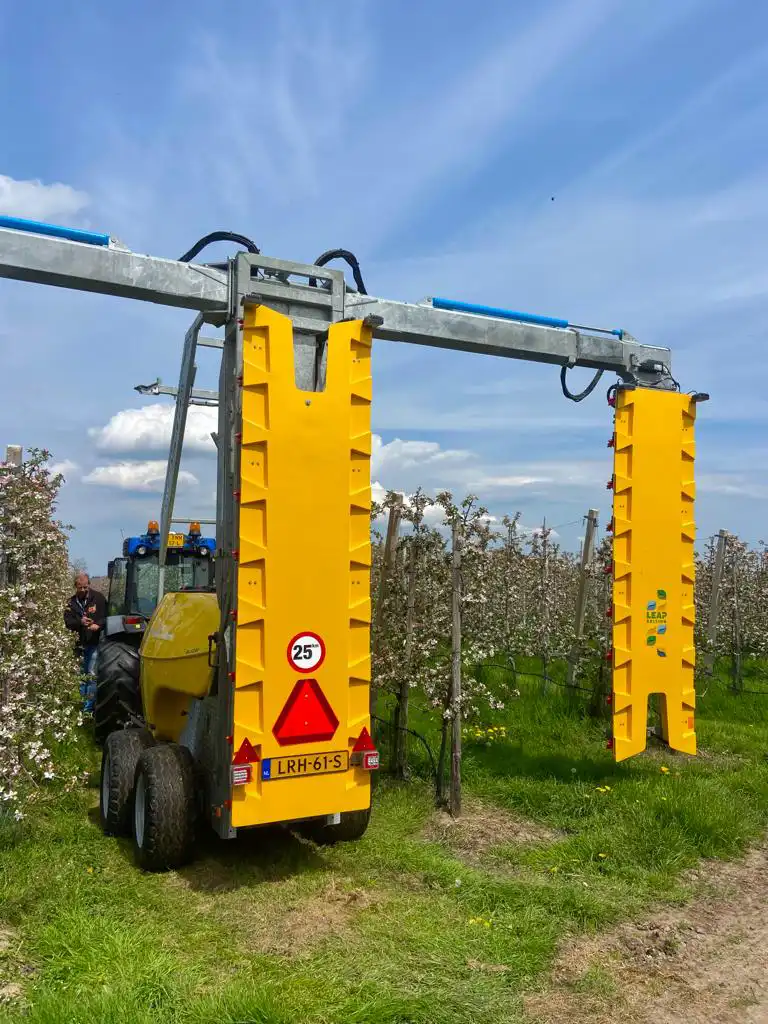 With BBLeap's technology you can regulate  the dosage you spray at fruit level. This allows growers to consume less chemicals and harvest more.
BBLeap empowers growers with precision spraying technology.

A game changer to vary on tree-level.
Precision spraying thanks to pulse technology
Precision spraying is constantly evolving. BBleap is taking the next unique step in this. BBleap introduces a PWM-technique where nozzles pulse up to and including 100 Hz.
Robin Huetink (Leap Experience) explains that these can therefore open and close extremely quickly, minimizing cap closing time. "With older techniques, this is much slower. By being able to pulse so quickly, the correct dosage can be maintained even at high driving speeds."
Perfect spray pattern and deposition in every row
Fastest valve technique
The heart of this system is the LeapBox. Huetink: "This is a system that works with algorithms. These convert the information into an electric pulse to the valve, instead of pressure. That's why nozzles can open and close so quickly. It is currently the fastest valve technique available."
Spray volume adjusts to speed
Thanks to the electric pulse, the application is independent of driving speed. So, with this technology, you can drive slow or fast, whatever you like. You just don't have to pay attention; the system adjusts itself.
Cornering
Huetink continues: "With standard technology, the pressure does often depend on the driving speed. Turning, for example, always takes up speed. That's why you often see at the beginning or end of a row that the distribution is not correct, because the pressure is too low or too high.
Did you know that it can take up to three meters to correct that? You don't have that problem of under-dosing or over-dosing with our pulse technology."
​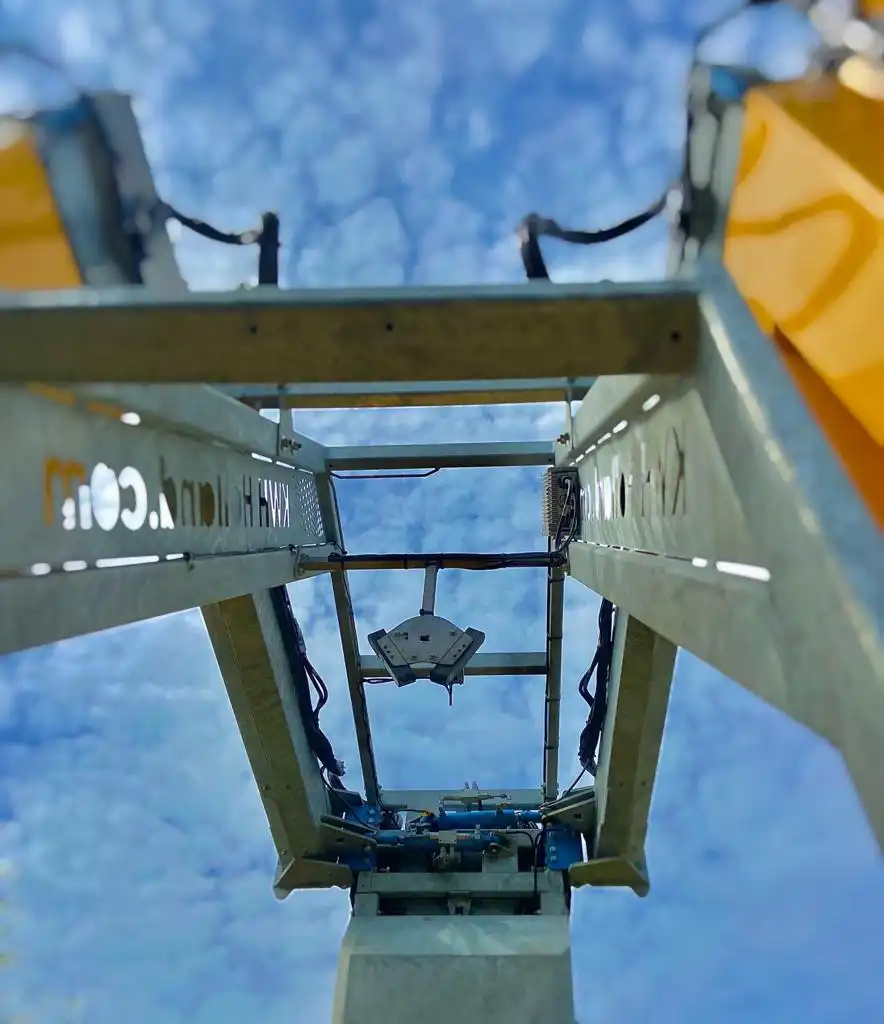 Camera system: situation per tree
"An addition to the system is a camera. The camera observes the current situation per tree and can adjust the operation accordingly." As an example, he mentions a gap in the tree row. "If the camera does not 'see' the leaf mass, the caps automatically close. After all, there is no point in spraying that spot."
Thanks to the modules developed by BBLeap, the caps are controlled independently. "Depending on the tree profile recorded by the camera, the caps turn on or off."
Other features include, for example, easily turning the three upper caps on and off with just one click on the screen. This is useful when driving in a field with young, short trees. That saves you a lot of resources."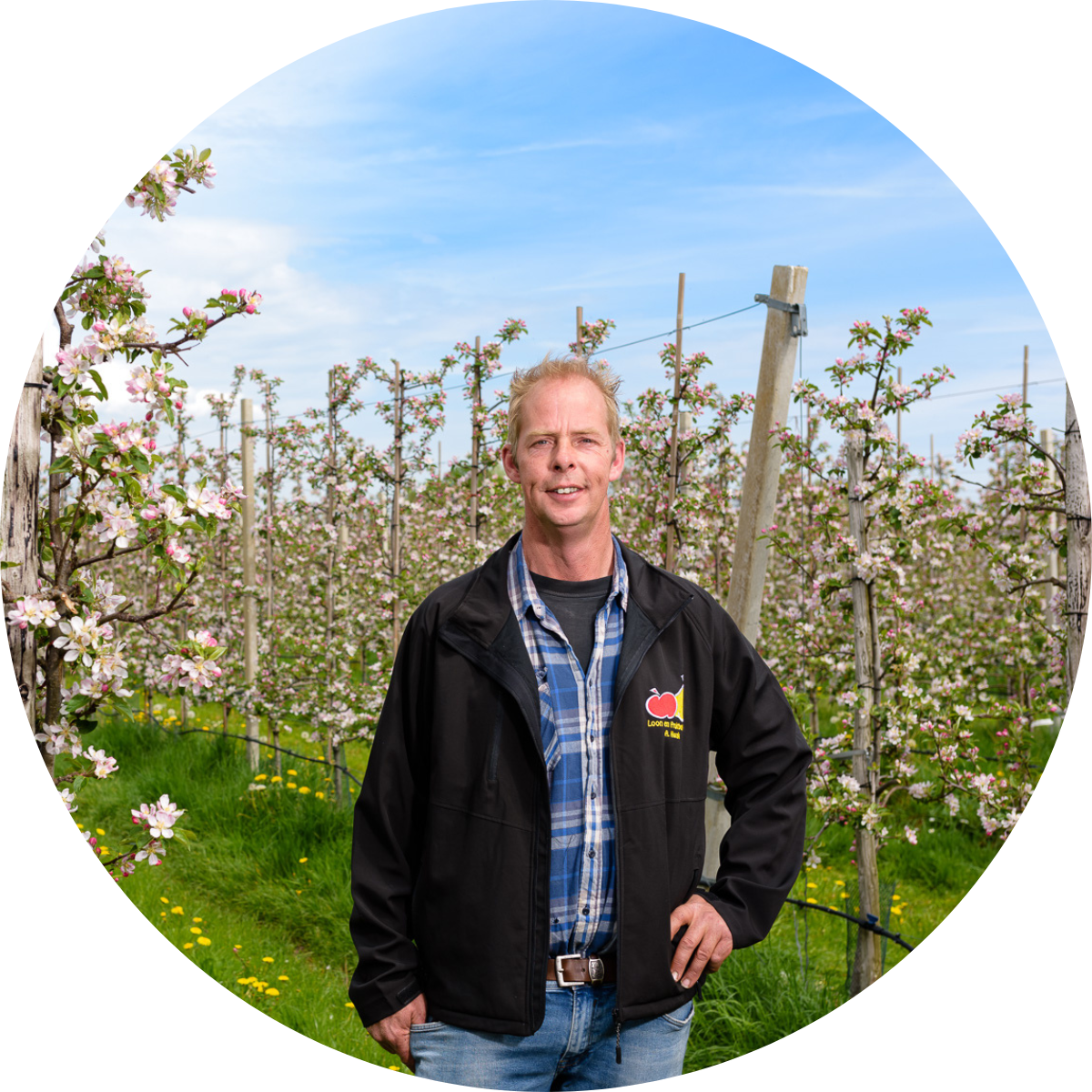 It truly works great! The spraying goes perfectly. Whether it's crop protection or leaf fertilizer, the spray liquid gets exactly where I want it.

– André Kwak, BBLeap user
Four droplet sizes
Contractor André Kwak has been working with the Leap Edition of the KWH sprayer for several months. He really enjoys it! "It truly works great! The spraying goes perfectly. Whether it's crop protection or leaf fertilizer, the spray liquid gets exactly where I want it."
A cassette on the Leap Edition has three venturi caps. The BBLeap system allows the use of larger caps while still achieving a fine droplet size. Kwak finds this convenient. "This allows you to change the droplet size in the system without switching the caps. In total, I have a choice of four different droplet sizes. By using a large cap, you also have a much lower chance of clogging."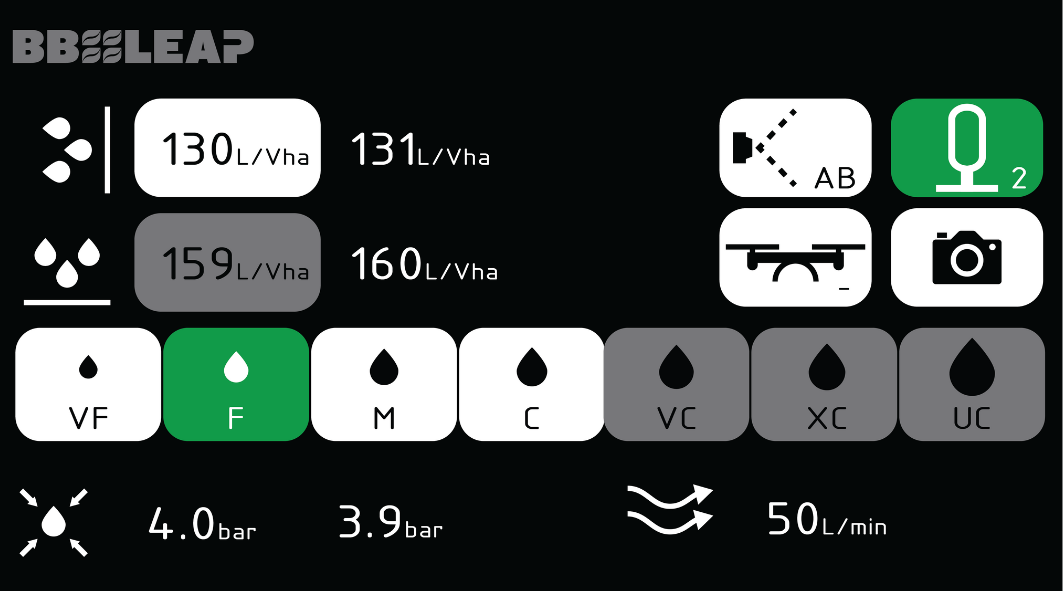 Unlocking the potential of Orchard Vision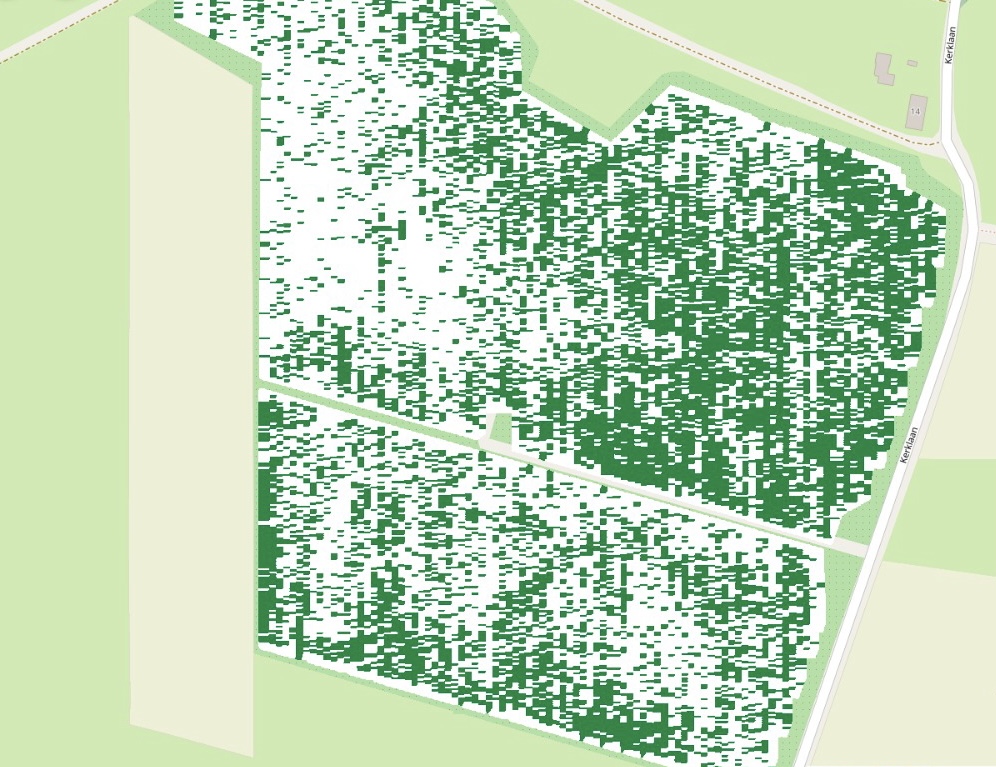 The camera on the system observes the current situation per tree. But this camera offers more possibilities. "You teach your own system. If I record a plot all year with the camera, I can use that footage again next year to create new task maps for other purposes."
An additional benefit is that you no longer need to rely on drone footage. You can use the images to find weak spots in the orchard or to perform root cutting for example. There are so many possibilities that open up."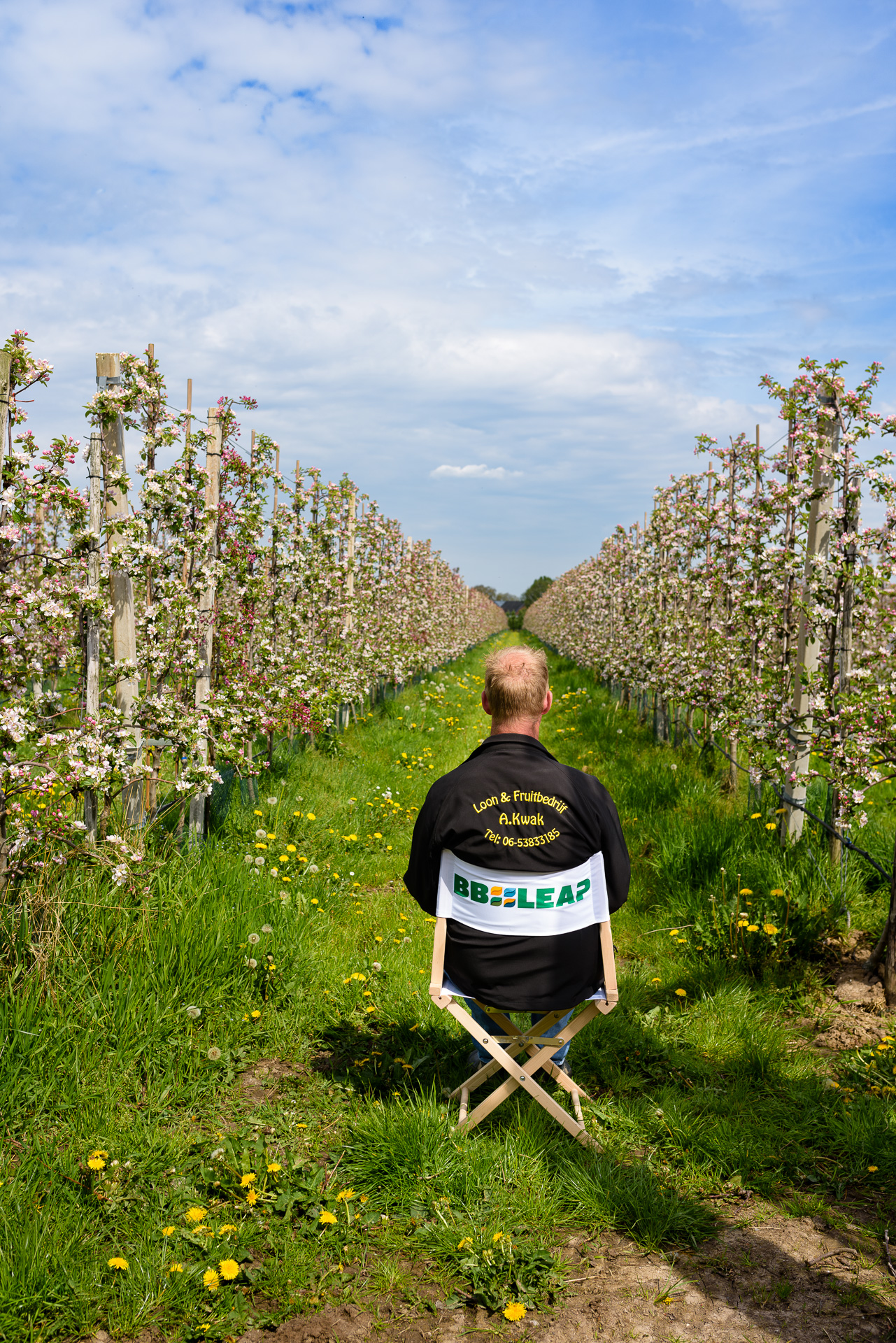 Future proof with BBLeap
The Leap Edition is constantly being developed. Huetink says that new ideas are always popping up in the development team, which is being worked on. "We would like the camera to respond to blossom density. We want to go further and further in precision spraying. With this system, that is possible in the future." He expects the results to become increasingly precise and sophisticated. Camera capabilities will also increase. Therefore, this system is future proof.
Experience BBLeap yourself
We are happy to organize a demo because the best way to learn about BBLeap is to experience it yourself.
What if you could just hop on with one of BBLeap's current users? Fill in the form below and we will get in touch!
Continue here
Explore more stories or get a quote.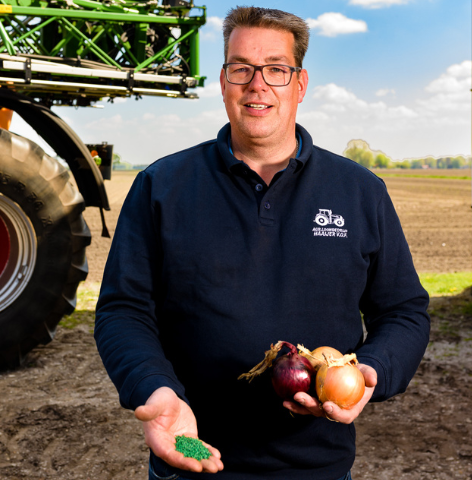 Customer Experience
Réné Haaijer: "Always the right pressure, that makes spraying so much easier and better. Anyone can work with this system."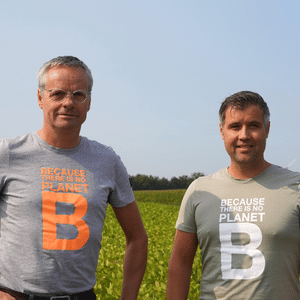 Interview: founding BBLEAP
Peter, Martijn and Hendrikus founded BBLEAP. Why and how? Read the interview here.